Examples: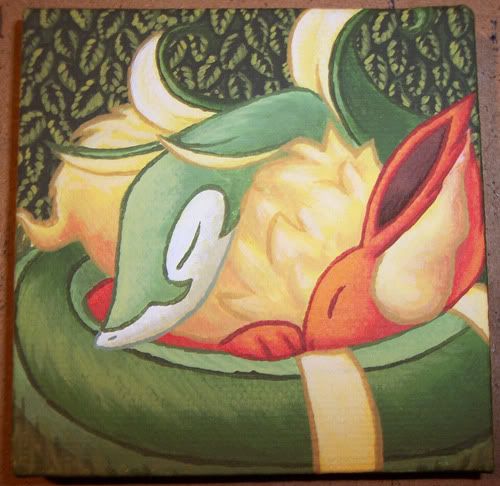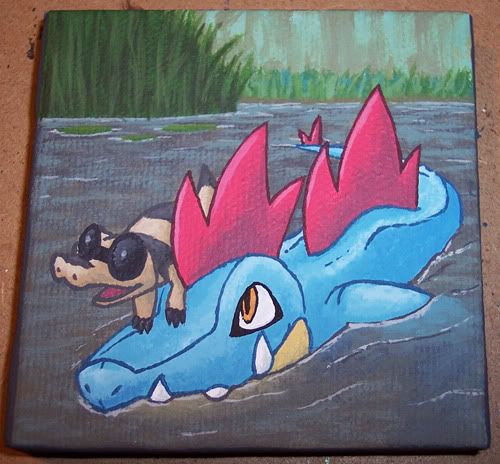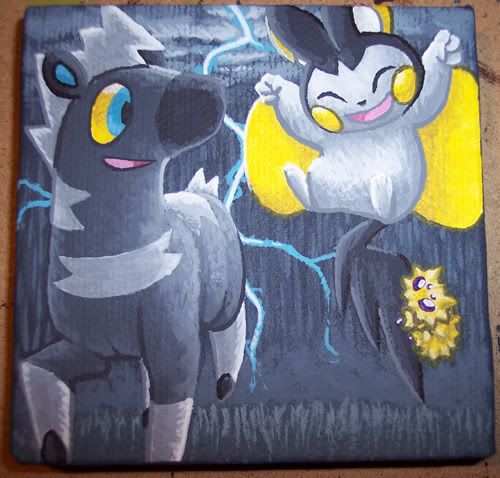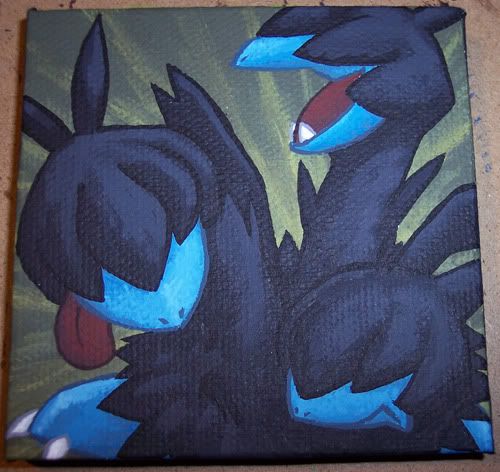 To see more paintings, visit my pokemon gallery at deviantart!
Specs and Policies:
- Each painting is 3x3 inches. (or 7.5 x 7.5 cm) (I also have a few 2.5x3 inch canvases, and if you have something VERY specific in mind and if you think it'd work better on a rectangular canvas we can do that!)
- Done with acrylics and sealed with a matte finish.
- Shipping is determined by weight and the usps.com website. One packaged painting usually does not exceed 2 oz.! I am located within the USA!
- You can ask for multiple pokemon! However, depending on their relative size or how many there are, there may be a lack of detail (lineart, etc.) Keep in mind these are SMALL canvases and idealistically only a few pokemon at a time can easily fit.
- Sales Permission granted by
denkimouse
(in 2009? I think?)
- My
Feedback!
Placing an Order:
-
Each painting has a base price of $30 (+shipping and fees).
If you would like multiple pokemon, a complex pokemon or a complex scene,
the price will increase anywhere from $35 to $40
. If you've got an idea for a painting but you're not sure of the cost, just ask! :)
- If you are interested in a slot, comment below and I will add you to the waiting list!
- If you want to reserve several slots at once, I will most likely space your slots out by 3. This way others can get their slots in too and everyone is happy. C:
- Once I have reached your slot in the queue, I will contact you about what you'd like me to paint for you! I will produce a sketch and if all is approved, I will ask for your payment and then the painting begins!
- I aim to have about 3 slots "active" at all times! If I reach your slot and do not get a response in a timely manner, I will bump your slot down and move onto the next group until you are ready! :)
- Please allow a reasonable time for the painting to be completed (from the day I contact you about your painting, when your painting becomes
active
). While I love doing these, I also have other obligations and sometimes family matters. Such is life! I try to get these done fairly quickly though :)
ACTIVE
WAITING LIST